← Go back
Trump Tariffs on Solar to Deal Blow to Renewable Energy
January 24, 2018
This past Monday, President Trump decided to impose tariffs on imported solar panels in what could be his biggest blow to renewable energy thus far. Since his inauguration, the Trump administration has undermined the renewable energy industry in several ways. It has withdrawn the U.S. from the Paris climate agreement, backed out of Obama-era regulations on emissions from power plants, introduced tax reforms that constrain the renewable energy industry, and in general contradicted scientific consensus on climate change matters.
On Monday, Trump said that first 2.5 gigawatts of imported solar panels will be exempt from the tariffs. After those first 2.5 gigawatts, the U.S. will impose tariffs of four years of up to 30 percent on imported solar equipment. Tariffs will drop to 15 percent after the first four years. Most of the solar equipment the U.S. imports comes from China, and these tariffs could be seen as an effort by Trump to be tough with regard to trade, specifically in the case of China. But this effort may come at a significant environmental and economic cost.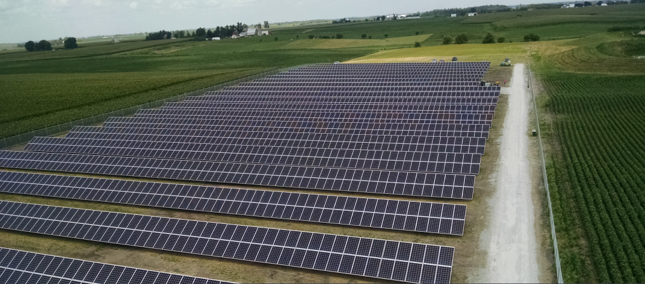 The solar industry gets 80 percent of its equipment from imports, so the tariffs are expected to deal a major blow to the $28 billion renewable energy industry that has been trending upward in recent years. Even the threat of tariffs had debilitated solar developers in recent months. Fearing higher costs, some developers hoarded panels and stalled projects. According to the Solar Energy Industries Association, the tariffs will result in a loss of 48,000 to 63,000 solar energy jobs. The solar energy industry in the U.S. employs roughly 260,000 employees, up 24 percent from 2015. The American Council of Energy said that the tariffs would lead to an increase in electricity prices. U.S. consumers may end up effectively pay for the tariffs. The tariffs may serve as a forerunner for future trade decisions. Trump has less than 90 days to decide whether to apply tariffs on imports of steel and aluminum, and whether to withdraw the U.S. from NAFTA.