← Go back
Quebec-to-MA Hydropower Project Gains Steam
February 22, 2019
Last February, the New Hampshire Site Evaluation Committee (SEC) denied an essential state permit for Northern Pass Transmission, an Eversource project that would bring hydropower from Canada to Massachusetts. At the time, the denial appeared to call the project into question.
But the conversation has shifted from New Hampshire to western Maine and the $950 million New England Clean Energy Connect project (NECEC). Avangrid Inc. subsidiary Central Maine Power (CMP) wants to build a 145-mile transmission line to bring hydropower from Canada to Massachusetts. And new Maine Governor Janet Mills supports the project. On Thursday, CMP filed a "stipulation" settlement for the project with the Maine Public Utilities Commission, a settlement that has support from environmental groups like the Conservation Law Foundation (CLF) and the Acadia Center. The settlement, worth more than $250 million in total, includes:
$140 million for rate relief for Maine customers over 40 years
$50 million to benefit low- and middle-income Maine customers
$15 million to efficient heat pump installations
$15 million for broadband service in western Maine
In addition to these financial benefits, the governor's office also highlighted the environmental benefits of the settlement, saying it will reduce Maine's carbon footprint, stabilize costs, and create jobs. And, according to Mills: "it will cost Maine ratepayers nothing. Massachusetts will foot the bill." Avangrid and CMP have said the NECEC project will provide both an above-ground link between electrical grids in Quebec and New England and up to 1,200 megawatts (MW) of cleaner and more reliable hydropower to a conversation in Lewiston, Maine.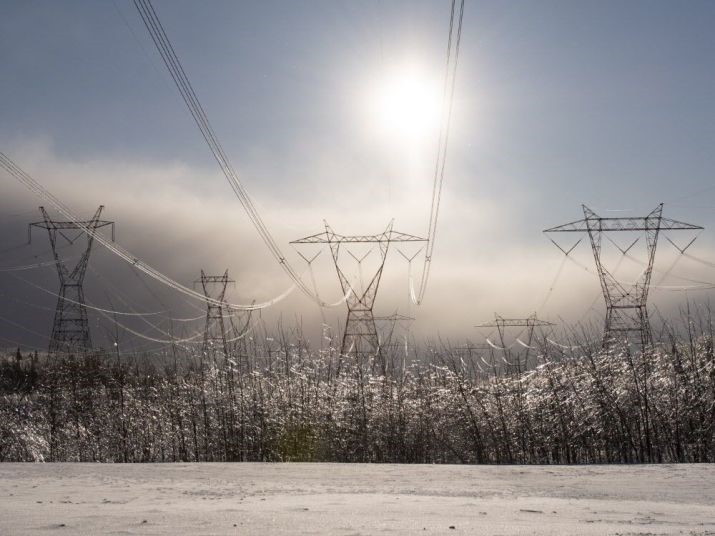 The settlement marks an important step forward for NECEC. The settlement, along with Mills' support for it, are expected to allow the Maine Public Utilities Commission to issue a Certificate of Public Convenience and Necessity for the NECEC project. That said, the project still has to overcome certain remaining hurdles. It will need to secure permits from the Maine Department of Environmental Protection and the Maine Land Use Planning Commission. Construction is expected to begin in late 2019 or early 2020. NECEC will also need to be certified by the U.S. Army Corps of Engineers and obtain a Presidential Permit from the U.S. Department of Energy.
Despite these remaining hurdles, the settlement reached on Thursday removes the most significant hurdle to the project: local and environmental opposition that played a role in the denial of Northern Pass. While the support from groups like the CLF and the Acadia Center is crucial, there is still some local and environmental opposition. For example, the Natural Resources Council of Maine argued the settlement "would not address the fundamental flaw in the transmission project: it would harm Maine substantially—from the state's forests, waters, and wildfire to local clean energy projects and jobs—without benefitting the climate."