Shaun Pandit, CEO & President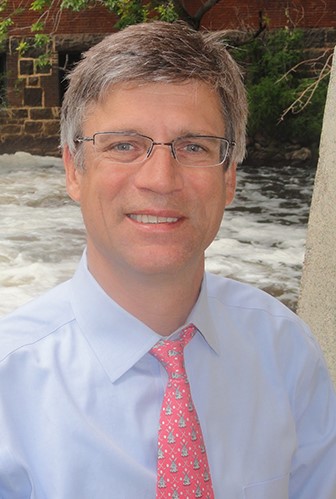 As the Founder, Chief Executive Officer and President of EarlyBird Power, Shaun Pandit offers energy management and sustainability solutions to  commercial, municipal, and industrial clients across the U.S, gleaned from his 17 years in the electricity and natural gas markets.  His strategic energy  counsel helps clients save hundreds of dollars each year on energy bills by procuring the lowest electricity and natural gas supply prices in the competitive  energy market.
Shaun's client work touches virtually every major sector of the economy, including health care, restaurants, real estate and development, and  manufacturing. His clients include Steward Health Care, Mercy Hospital, The City of Cambridge and Cape Cod Brewery.
In addition to managing EarlyBird Power, Shaun was selected by the state of Massachusetts to manage the Massachusetts Manufacturing Energy  Collaborative (MassMEC),  a group-purchasing program that enables manufacturers and other businesses to obtain electricity and natural gas at volume  discounts.  Since MassMEC was started in May 2014, Shaun has already signed on over 150 manufacturers to the collaborative.
Before founding EarlyBird Power, Shaun was the Vice President of Trading and Marketing for International Power-America where he was responsible  for all sales and purchases of power, emissions, and fuel for their North American generation assets.
Before that, he served as the Risk Manager for TransCanada Power Marketing, managing power, gas, and credit exposures. His previous energy  experience includes serving as the Director of Origination and Structuring for AES/Constellation New Energy, serving as an Inter-bank Foreign Exchange  Market Maker for J.P. Morgan and serving as Trading Manager for PacifiCorp Power.
In addition to all of his traditional energy expertise, Shaun is a Selectman on his town's Wind Energy Committee, and a partner with Protect Our Winters, a non-profit organization helping  schools install on-site solar generation.
He holds a master's degree in finance from at Loyola University Chicago's Quinlan School of Business and a bachelor's degree in economics from Boston College.
[symple_divider style="solid" margin_top="20px" margin_bottom="20px"]
Sean T. Kenney, VP Business Development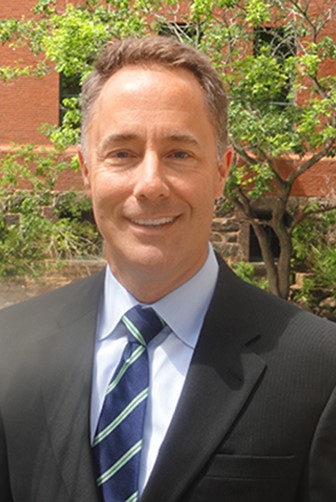 Sean T. Kenney is a Vice President of Business Development of EarlyBird Power.  In this capacity, he enhances the firm's focus on helping businesses, municipalities, and nonprofit organizations maximize the value of their energy spending.
Before joining EarlyBird, Sean was a Partner with New England's premier executive career management firm, Essex Partners, where he held general management responsibilities and worked with senior executives and business leaders to help them explore, define, and achieve success in their personal and professional lives.  Prior to his promotion to Essex, Sean was Vice President of Keystone Associates, where he consulted with senior executives from financial services, life sciences, healthcare, private equity, higher education, and non-profit organizations on advancing their careers and exploring new professional options.
Previously, Sean served in a dual role of Business Development Manager and Market Research Consultant for Massachusetts-based Foresight Science & Technology. At Foresight, Sean identified niche markets and designed targeted entry strategies for emerging technologies through strategic partnerships with licensees, developers and manufacturers in the value chain. Prior to Foresight, Sean co-founded a greeting card and stationery product company on the West Coast and served as its President during eight years of significant growth.
Throughout his career, Sean has been involved with several nonprofit organizations including The Salvation Army of Massachusetts Bay, serving as Vice Chair of the Advisory Board and Chair of the Human Services Committee, and the Career Collaborative, a non-profit organization helping people with low-incomes become economically self-sufficient.
Sean holds a bachelor's degree from Boston College.
[symple_divider style="solid" margin_top="20px" margin_bottom="20px"]
Max Racine, Energy Consultant 
Max Racine serves as an Energy Consultant for EarlyBird Power.  In this capacity, he focuses on researching and analyzing energy markets and efficiency and renewable programs.
Max joined EarlyBird Power in 2012 as an Energy Market Analyst, where he procured competitive electric and natural gas pricing from all reputable suppliers for clients and found them the price and terms in their best interests.   In this role, he also wrote responses to Requests for Proposals (RFPs) for various energy procurement and consulting services for large school districts, universities, towns, and entities run by the state of Massachusetts. Additionally, he researched energy markets and put together monthly and quarterly consulting reports for clients. Finally, he researched and analyzed energy efficiency and renewable opportunities for customers.
Sean holds a bachelor's degree from Boston College and is currently enrolled at Boston College as a M.A. student in Philosophy. He will apply to Ph.D. programs in the fall of 2015, and expects to maintain a small, part-time role at EarlyBird to see the company grow further while he pursues his doctoral degree. Max is originally from the Boston area and enjoys reading, writing, and watching sports.
[symple_divider style="solid" margin_top="20px" margin_bottom="20px"]
David Campo, Energy Consultant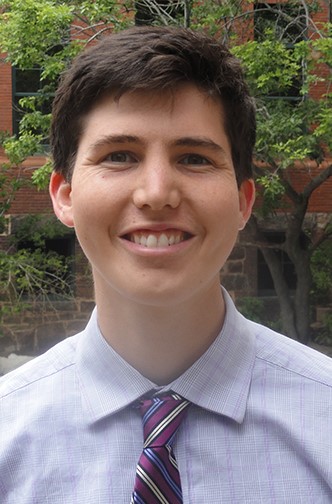 David Camp joined EarlyBird Power in 2014 and serves as an Energy Consultant.  In this capacity, he is responsible for energy market and public utility research, lead generation and marketing, energy efficiency rebate and solar net metering analysis, license organization and renewals, client account organization and various administrative duties.
David helps represent EarlyBird at networking events, trade shows, and customer meetings for fostering new relationships and growing existing ones.  The past year he had worked with both state organizations and customers across the US.
David graduated from Boston College in 2014 with a bachelor's degree in Economics. While enrolled at BC, he worked as a Market Research Intern at American Student Assistance and was Catering Supervisor at Boston College.
David is a Milton local, an Eagle Scout, a grateful Double Eagle, and a Boston sports apologetic in the EarlyBird office.
[symple_divider style="solid" margin_top="20px" margin_bottom="20px"]
Andrew Basler, Energy Markets & Pricing Analyst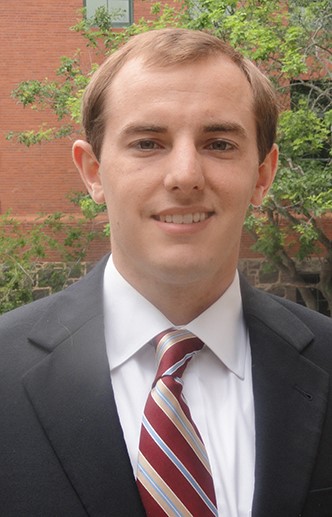 Andrew Basler serves as an Energy Markets and Pricing Analyst at EarlyBird Power. In this capacity he is the liaison between customers and electricity and natural gas suppliers, ensuring EarlyBird obtains the necessary documents and forms needed before sending them to suppliers for competitive pricing. By going to numerous suppliers, Andrew's goal is to find the best offer for whatever product the customer is seeking. Often Andrew meets with customers to explain the process, and what to expect when looking at pricing. Once pricing is back from suppliers, Andrew prepares an analysis including pricing, market analysis and recommendations.
Andrew graduated from Boston College in 2014 with a bachelor's degree in Environmental Geoscience. While at BC, he worked at the front desk in the Jesuit Rectory.
Andrew is volunteers at the Haley House in the South End, is a proud graduate of Loyola Blakefield in Baltimore and is a Baltimore sports enthusiast.
[symple_divider style="solid" margin_top="20px" margin_bottom="20px"]
Sidesh Sachithananthan, Client Relations Associate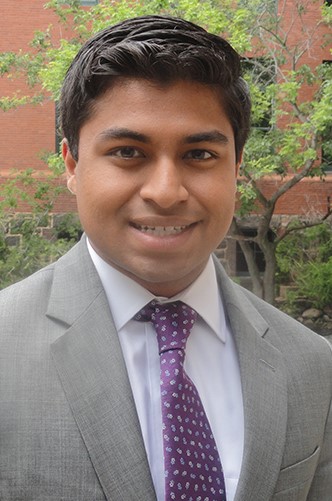 Sidesh Schithanthan is Client Relations Associate at EarlyBird Power.  In this role, Sidesh will focus on pricing, hedging, and market analysis, strengthening relationships with existing clients, and contributing to the company's continued expansion in the New York market.
Sidesh joined the EarlyBird team after a summer internship with the firm in 2014.   Sidesh graduated from Boston College's Morrissey College of Arts & Sciences with a double major in economics and Political Science. At Boston College, Sidesh ran Varsity Track & Field for several seasons and worked as a tennis instructor.  He is also a Big in the Big Brother Big Sister Massachusetts chapter.
Originally from New York, Sidesh is an alumnus of Regis High School and credits the Jesuit education from Regis and BC as being one of the biggest influences in his life.  Naturally and to the chagrin of his coworkers, he roots passionately for his NY Giants, Rangers, Yankees, and Knicks.
[symple_divider style="solid" margin_top="20px" margin_bottom="20px"]
Elias Hatem, Intern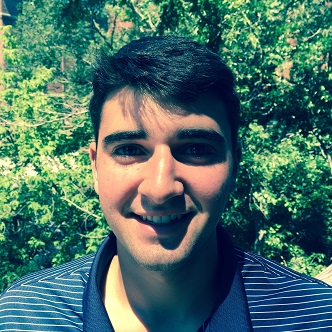 Elias Hatem is currently a summer intern at EarlyBird Power. Looking to explore potential career opportunities, he applied for a one day externship at EarlyBird over winter break through the Boston College Career Center. Following his externship, the energy industry piqued his interest so he pursued a summer internship with EarlyBird Power where is he assisting researching energy market data.
One aspect of EarlyBird that attracted him was the company's partnership with Protect Our Winters, a nonprofit organization supported throughout the outdoor industry that educates the public about the global implications of climate change.
Elias is an Information Systems and Business Analytics concentration in the Carroll School of Management. On campus he is a board member for the University Chorale and is a teaching assistant in the Computer Science department.