← Go back
New Energy Buying Group Formed in Massachusetts
August 6, 2015
 Karen Henry | August 11, 2014 | Energy Manager Today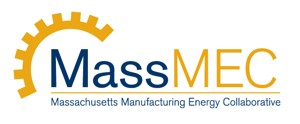 More than 30 founding partner companies have signed up to join the Massachusetts Manufacturing Energy Collaborative (MassMEC), a buying group of manufacturers that reduces energy costs by purchasing energy supply in bulk.
The companies, located in regions throughout the Commonwealth, include Northeast Real Estate Solutions, of Harvard, United Tool and Machine in Wilmington, CSH Industries in Plymouth and Airxchange in Rockland.
MassMEC, which was first announced by Massachusetts Gov. Deval Patrick in April, enables manufacturing companies to lower their energy costs by negotiating volume rates from electricity and natural gas suppliers. It also provides free energy efficiency and renewable energy reviews.
In addition to the founding company partners, MassMEC has launched a new website and logo aimed at raising awareness of the collaborative's benefits for the state's manufacturing industry and other businesses.
MassDevelopment, the state's finance and development agency that created MassMEC, selected EarlyBird Power to manage the collaborative following a competitive bidding process.
See the entire article here: http://www.energymanagertoday.com/new-energy-buying-group-formed-massachusetts-0103904/