← Go back
NYMEX November Natural Gas Falls, Natural Gas at 3-Year Low; Nears $2.00 Mark
October 26, 2015
After falling all last week, November natural gas finds itself at $2.06 per million BTU, nearing the $2.00 mark. The last time natural gas futures prices were this low was back on March 30th, 2012, marking a three year low for the energy commodity.
Cold weather fuels demand for natural gas, the primary heating source in over 50% of U.S. households. With the already warm autumn and weather forecasts predicting another two week stretch of similarly warm weather, natural gas prices have dropped. This is on top of the weather phenomenon, El Niño, that some meteorologists predict will cause a milder winter. Milder weather seriously affects the demand for natural gas.
Last week, the current November contract closed at $2.29. The previous week it had closed at $2.43. EIA's weekly report that week (ending Oct. 16th), stated that natural gas inventories had risen by 81 billion cubic feet, a little less than what analysts had predicted. However this does not change the fact that North America is still in a supply glut and that natural gas inventories still remain well above the five-year average.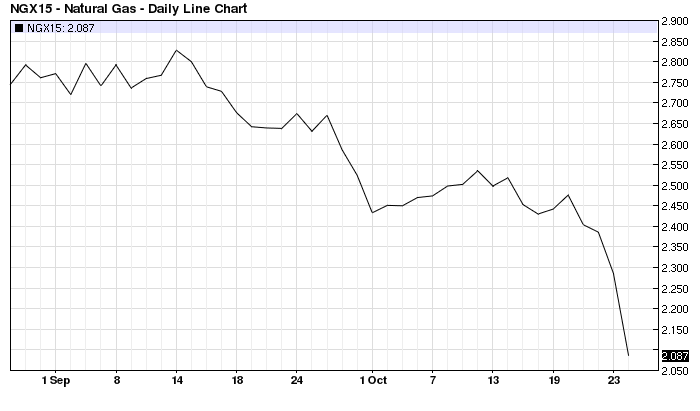 Two month NYMEX November 2015 chart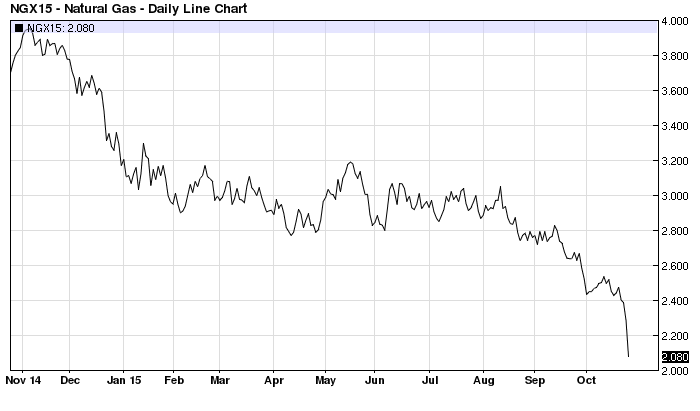 One Year NYMEX November 2015 chart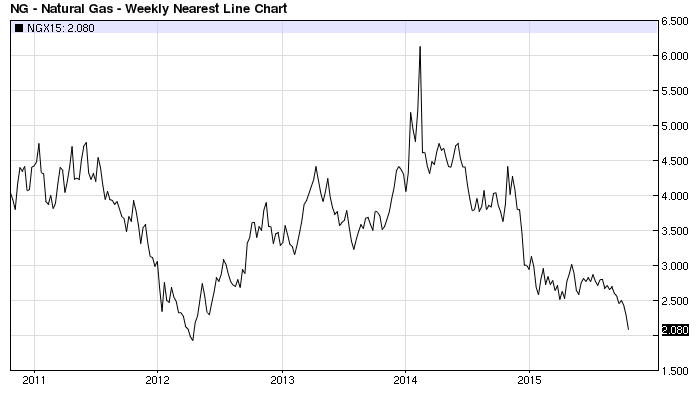 Five Year NYMEX November 2015 Chart
Prices are true as of the publication of this article – October 26th, 2015 2:14PM.
Brought to you by the EarlyBird Power Market Research Team