← Go back
MA Explores Easier, Cost-Effective Way to Buy Electricity, Natural Gas
August 6, 2015
Shaun Pandit | October 16, 2014 | Energy Manager Today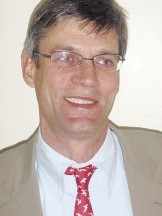 The high cost and often-complex process of buying electricity and natural gas is a constant challenge for any industry, but perhaps none more so than manufacturers who deal with energy intensive operations on a daily basis.
The best, most affordable market deals aren't always easy to find, and that's a large reason why the process of managing energy supply can be so difficult.
Recently there has been a push in different regions across the country to make the energy buying process easier and more coordinated for manufacturers. One key program recently got underway in Massachusetts, which has the potential to serve as a model for other states.
Called the Massachusetts Manufacturing Energy Collaborative (MassMEC), it was launched by Governor Deval Patrick this past spring, and its goal is to make the Commonwealth a national leader when it comes to energy purchasing.
For the first time, businesses in Massachusetts – particularly those in the manufacturing sector – have the opportunity to come together to buy electricity and natural gas in a way that is easier, more cost effective and efficient.
So how does it work?  MassMEC is a state-sponsored collaborative and its leadership – selected after a competitive bidding process – has decades of experience in the energy sector. MassDevelopment, the state's finance and development agency, which works with businesses, nonprofits, financial institutions and communities to stimulate economic growth across the Commonwealth, is leading the implementation of the program along with Massachusetts-based EarlyBird Power.
By joining the Collaborative, companies have access to this expertise, MassMEC's energy management services and a host of energy efficiency and renewable energy reviews. Perhaps most important, businesses gain an experienced and trusted advisor that will help them reduce utility costs, save time and improve the bottom line.
The process of buying energy is usually time intensive and can be frustrating, as those who are charged with the task know firsthand.  One of the biggest challenges is wading through the large volume of information that comes from different energy retailers, each promising a great deal that saves companies money.  The market is also incredibly fast paced, and with so many voices and a lack of transparency, it can be hard to know who or what to believe.
Too often executives are in danger of making poor energy buying choices – decisions that can cost their companies added time and a lot of money.  A key part of achieving the best energy rates is understanding the market – being able to effectively monitor opportunities, risks and trends.  Through the power of this bulk energy-buying program, MassMEC secures participating companies the best utility rates and offers additional security and peace of mind.
Many Massachusetts manufacturers have also already benefitted from the program. Since its launch in May, MassMEC has helped over 50 companies better understand the energy buying process.
As electric rates soar in New England, MassMEC has offered Massachusetts clients significantly lower electricity costs through their buying consortium.
After hearing news about the energy buying program, Airxchange, a manufacturer based in Rockland, MA, approached MassMEC for a comparative price for an extension hedge on their electricity supply. MassMEC's price was over 10 percent less, saving AirXchange over $7,000. MassMEC also helped Airxchange successfully avoid an automatic fee increase on electric charges, saving the company $2,800-$3,600 per year over the next three years.
In addition, MassMEC assisted CSH Industries in Plymouth, MA, end an expensive utility contract, helping the company save more than 50 percent on energy supply costs.
It is stories like these that demonstrate how MassMEC is supporting the Commonwealth's manufacturing sector so that the state can attract and retain companies and create a more competitive industry.
With this much at stake, MassMEC and similar programs emerging across the country can be a valuable asset for companies and as tools to grow regional economies.
Shaun Pandit is the president of EarlyBird Power.
See the entire article here: http://www.energymanagertoday.com/ma-explores-easier-cost-effective-way-buy-electricity-natural-gas-0105819/