← Go back
ISO-NE Releases Results for Forward Capacity Auction for 2021-2022
February 9, 2018
Auction secures sufficient resources to meet demand at the lowest clearing price in five years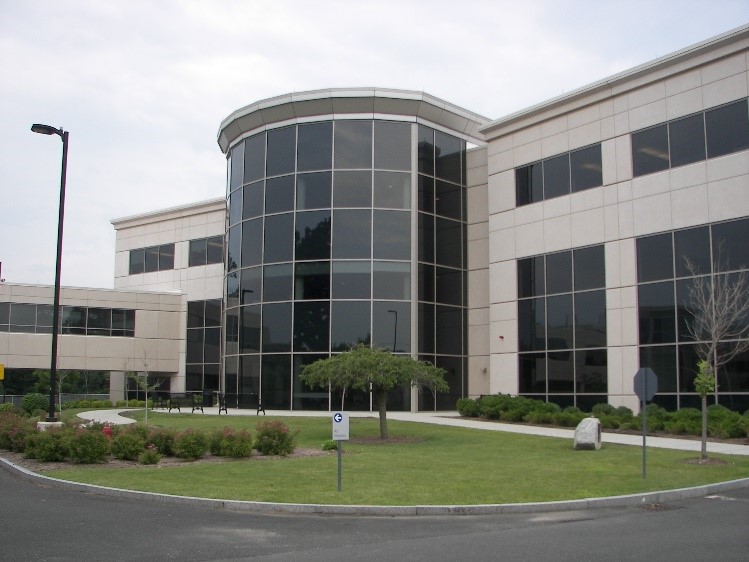 ISO-NE's headquarters in Holyoke, MA
On Thursday, February 8, ISO New England Inc., the Regional Transmission Organization (RTO) serving New England, released the preliminary results for its 12th annual capacity auction (FCA #12). The auction is designed to procure resources to meet electricity demand in New England three years in advance, meaning this year's auction is for 2021-2022. FCA #12 closed at a clearing price of $4.63 per kilowatt-month across New England, significantly lower than $5.30 per kilowatt-month in last year's auction and the lowest clearing price in five years.
FCA #12 was divided into three regions (capacity zones): Northern New England (NNE), including Vermont, New Hampshire, and Main; Southeast New England (SENE), including Southeastern Massachusetts, Rhode Island, Northeastern Massachusetts, and Greater Boston; and Rest of Pool (ROP), including Connecticut and western and central Massachusetts. The clearing price of $4.63 per kilowatt-month will apply to all three of these capacity zones. This clearing price will also apply to 524 megawatts of imports from New York and 57 megawatts from one interconnection with Québec. FCA #12 closed after four rounds of competitive bidding, but imports over two other interconnections from Québec and New Brunswick continued into a fifth round, which closed at $3.70 per kilowatt-month for 442 megawatts from Québec and $3.16 kilowatt-month for 194 megawatts from New Brunswick.
The capacity cleared in FCA #12 totaled 34,828 megawatts to meet the 33,725 megawatt-net installed capacity for 2021-2022, meaning the auction yielded sufficient resources to meet demand. The 34,828 megawatts of capacity cleared consists of 30,011 megawatts of generation; 3,600 megawatts of energy-efficiency and demand-reduction measures, 514 megawatts of which is new–the equivalent of a large power plant; and 1,217 megawatts of total imports from New York, Québec, and New Brunswick. At $4.63 per kilowatt-month, preliminary estimates put the total value of the capacity market in 2021-2022 at approximately $2.07 billion. Retirement bids that were submitted and accepted before FCA #12 totaled 511 megawatts of resources, including one large generator–the 383-megawatt Bridgeport Harbor 3 coal-fired unit.