← Go back
Eversource: Summer 2016 Electricity Rates 25% Lower than Last Year's Basic Service
May 17, 2016
Eversource has proposed new basic service rates beginning July 1, that would yield cheaper rates by over 25%. For medium and large commercial and industrial entities (rate classes B2, B3, G6 and G8) the fixed rate of 7.07 cents represents a decrease of 23% from last year's basic service fixed average from July through December of 8.72 cents. This year-to-year decrease in pricing reflects the consistent drop in energy and commodity markets since the record highs during the winter of 2015.
If approved by the Department of Public Utilities, the proposed rates will take effect on the July 1 bill. The current basic service fixed rate for Eversource for medium and large commercial and industrial entities is 6.958 cents, reflecting a spring of cool weather and low demand. Although these rates are a slight increase from current prices, they are still low considering the summer and winter months represent periods of high demand. Winter pricing can expect to be higher given New England's over-dependence on natural gas and the competition and demand for heating.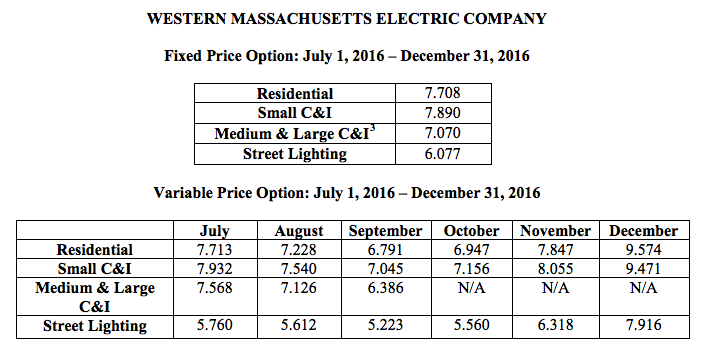 Brought to you by your EarlyBird Power Market Research Team.