← Go back
EarlyBird Power Embraces Partnership with New Bedford Fishing Community
June 19, 2014
EarlyBird Power LLC recently partnered with the United Way to support the New Bedford Fishing Community Fund. New Bedford is one of the oldest fishing towns in New England, and fishing still represents a significant portion of the local economy. All industries are open to risk, and the seafood sector is no exception. A cancelled fishing trip or bad weather can leave families without food, utilities or enough money for rent. The New Bedford Fishing Community Fund strives to help those members of the fishing community struggling from such misfortune and hardship by providing short-term monetary aid. Join EarlyBird Power in assisting the New Bedford Fishing Community Fund by visiting www.unitewayofgnb.org.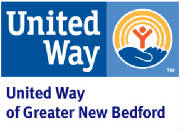 About EarlyBird Power
EarlyBird Power is an energy market expert offering management and sustainability solutions to municipal and industrial clients. EarlyBird is a licensed broker in all deregulated markets in the U.S., providing advice and solutions to help clients save money and go green.