← Go back
Devastating Harvey Shuts Down Refineries, Power
August 29, 2017
Over the past few days, Hurricane Harvey has devastated thousands of people in southeastern Texas and the surrounding area. The category 4 hurricane has topped 130 miles per hour and dumped 50 inches of rain around Houston. In addition to this unprecedented devastation, the hurricane has also wreaked havoc on the region's refining industry. According to Goldman Sachs, the hurricane has shut down 3 million barrels of oil refining capacity per day. Such drastic shutdowns will likely result in a spike in crude-oil inventories over the next few months. Oil demand has taken months to recover after past hurricanes, and may do the same with Harvey. Though time will tell to what extent Harvey affects oil demand, gasoline futures already reached two-year highs on Monday in the wake of the hurricane. After closing a week ago at $1.5841 per barrel, the 2017 September gasoline RBOB futures contract reached $1.7799 on Monday before closing at $1.7123. Customers will feel the effects of this increase at the pump. But the storm is not done. Harvey is expected to cause even more short-term and long-term damage due to its slow-moving nature. Below is the National Weather Service's projection for Harvey's path: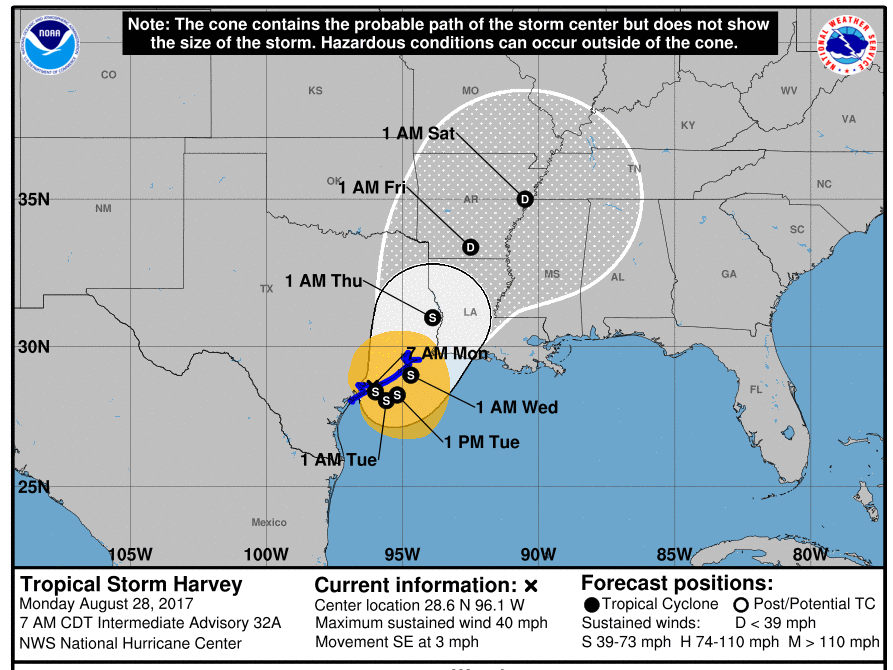 Harvey has also left thousands of people in the area without power. Utilities are reporting mass outages. CenterPoint Energy serves 2.4 million customers in the Houston area. Despite the fact that CenterPoint has helped more than 350,000 people get their power back, more than 100,000 of its customers still had no power as of Monday morning. The number of outages is only expected to go up due to rain and high waters that prevent utilities from reaching certain areas. CenterPoint's outage tracker depicts the staggering number of people without power in the Houston area as of very early Tuesday morning: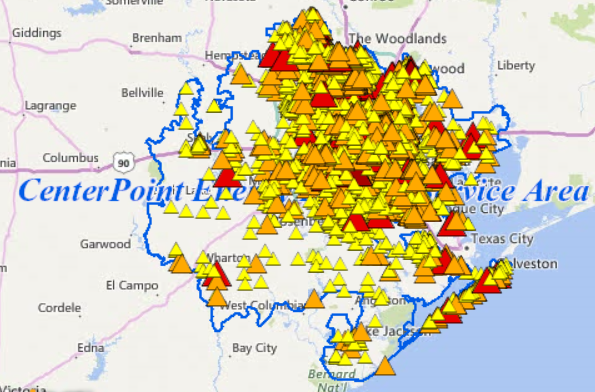 We hope everyone is safe during this extremely difficult and devastating time.