← Go back
Alternative utility providers don't always equal savings
August 6, 2015
Pam Cross | Feburary 25, 2015 | WCVB Boston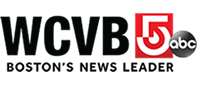 Consumer advocates say do your research before changing electric providers
BOSTON —If you pay an electric bill in Massachusetts, you've probably seen the offers.
Energy companies keep sending brochures, inviting you to leave major electric firms and save money by buying their alternative service.
It is completely legal as long as the firm is licensed.
Massachusetts is one of 13 states that allow residents to pick their energy supplier.
The offers are especially attractive since National Grid hiked rates 37 percent in December and NSTAR, now called Eversource, raised rates 29 percent in January or about $28 more each month.
However, consumer advocates recommend caution.
Barbara Anthony, the former state Undersecretary of Consumer Affairs & Business Regulation said, "I would go to the company's website and see what you can learn from there. I'd ask questions like are you here in Massachusetts do you have a physical presence, so that if I'm having a problem I know where to find you."
She warns consumers need to read the fine print, "are there any additional fees you have to pay? Suppose you decide I want out of here. Is there a termination fee? Can you get out of it if you decide this wasn't the best deal for you? So you need to ask those questions as well."
Even those in the business are cautious about signing long-term contracts.
EarlyBird Power of Massachusetts is licensed and supplies commercial and industrial clients.
Principal Shaun Pandit said he's received calls from residential users looking for lower rates. He said industrial rates are headed down, and residential rates should follow.
"For a one year agreement, you shouldn't be paying more than 10 cents right now for a one year agreement and there is relief on the horizon."
He said contracts can be long. "Most of them don't end after a year term. You go on a month to month residual index rate and I haven't seen that be very favorable to the clients."
If you want to assess whether changing electric suppliers is the right thing for you, there are considerations.
Check your current bill to learn what you now pay for kilowatts per hour. Make sure the company you are considering is licensed in Massachusetts.
Determine if there is a mandatory contract and if so, is there a fee to sever your ties.
See the entire article here: http://www.wcvb.com/money/alternative-utility-providers-dont-always-equal-savings/31485038