← Go back
Natural Gas Shortage Scramble
October 8, 2021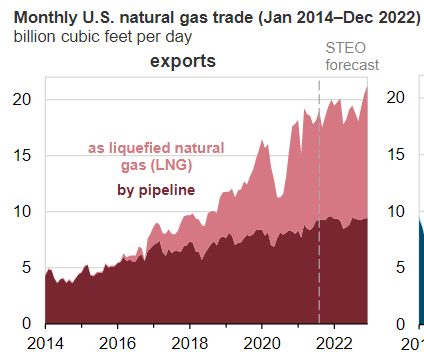 Over the past few months Natural Gas prices have been trickling up, seeing new highs of around $6/dth from artificially suppressed levels of around $3 during the pandemic. As the supply chain and operations of all industries begin to normalize, an increase in demand for natural gas domestically and internationally are pushing prices higher and creating a shortage. At notice of the shortage, nations have begun to secure any available natural gas at record high prices before Winter season officially starts. Tankers are being rerouted to the highest bidder in a market which is allocating supply based on price; companies are also starting to arbitrage natural gas.
Increased LNG exports from the U.S, delays in new pipeline constructions, and production constraints have created market conditions for the perfect storm. This year Europe has seen an increase of LNG imports by 35% as reserve buildup slowed down over the pandemic.
This week Russian president Vladimir Putin mentioned that he was willing to help ease market conditions in Europe. The gas shortage is complicating the energy transition for nations looking to increase the number of renewables, as part of that transition involves having backup natural gas plants in case a grid is constrained. Additionally, the manufacturing industry's profitability will be negatively impacted if prices keep increasing, and most likely see some factories shutting down.